On October 19, 2019, Phenikaa Group organized a ceremony to celebrate the 9th-anniversary of its founding which was attended by representatives from the Vietnam National Union of Building Workers, Thach That District's Confederation of Labour, Phenikaa Group's Board of Management and more than 200 staffs from Phenikaa Group's member companies.
Kicking off the celebration was an opening dance number titled "Give a soul to rocks" which carried a strong impression of the nine-year development journey of Phenikaa Group.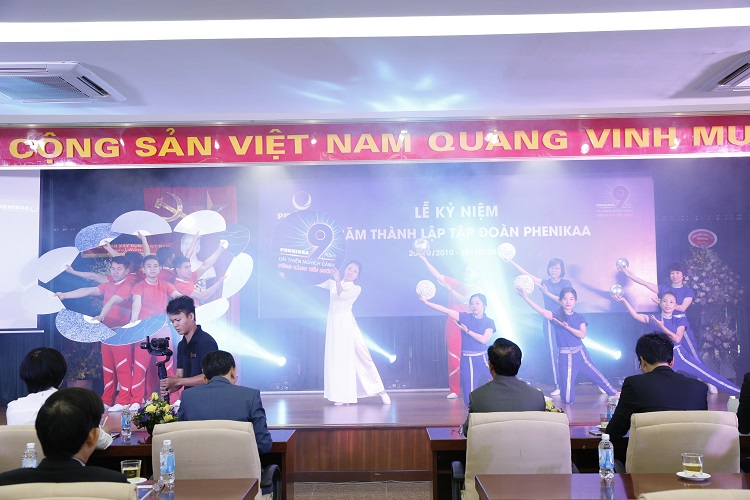 Speaking as the maestro of Phenikaa Group, President Ho Xuan Nang candidly shared tales of Phenikaa's journey in the past 9 years, as well as the key message to guide the implementation of the three strategic directions to ensure the Group's future growth and success. "Over the last 9 years, Phenikaa has experienced exponential growth thanks to the efforts of all employees, the selfless devotion of the Board of Management, and the strategy of using R&D, science and technology as primary means for development. This is something that not many enterprises can do. Once again, on behalf of the Board of Management, I would like to express our gratitude to the contributions of every member of the Group, including workers, engineers, office staffs and Board of Management, especially those who have been pushing boundaries, for bringing about our today's achievements. My sincere thanks also extend to every family who have provided their full support to our employees so that they can focus on work and contribute their best to the development of the Group. In 2019, Phenikaa will continue to plan and implement powerful actions in the service of its ecosystem and sustainable development. And I hope that each and every member of Phenikaa will remain active, confident, courageous, and determined to help Phenikaa to turn challenges into opportunities and continue to achieve new heights of success."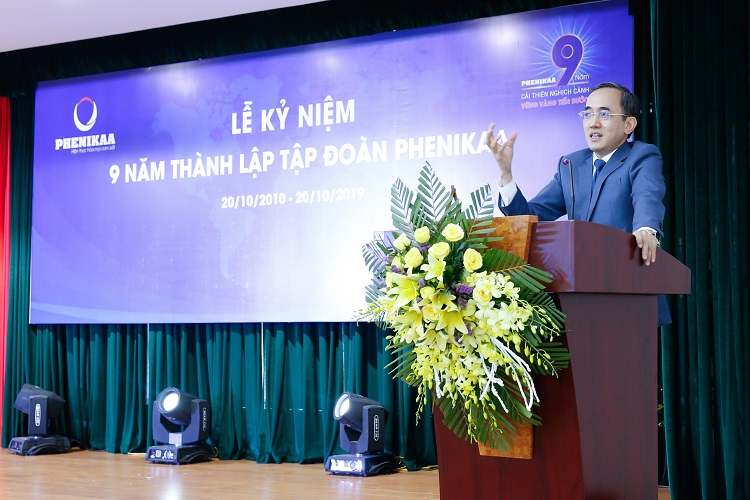 Ms. Nguyen Thi Thuy Le – President of the Vietnam National Union of Building Workers, on behalf of the guests, delivered a congratulatory speech to Phenikaa Group. In such a relatively short time-span, i.e., the nine-year developmental journey, Phenikaa Group has managed to accomplish remarkable achievements. The Union trusts that with the right strategic direction and the efforts of all employees, Phenikaa Group will undoubtedly reap new successes in the journey ahead.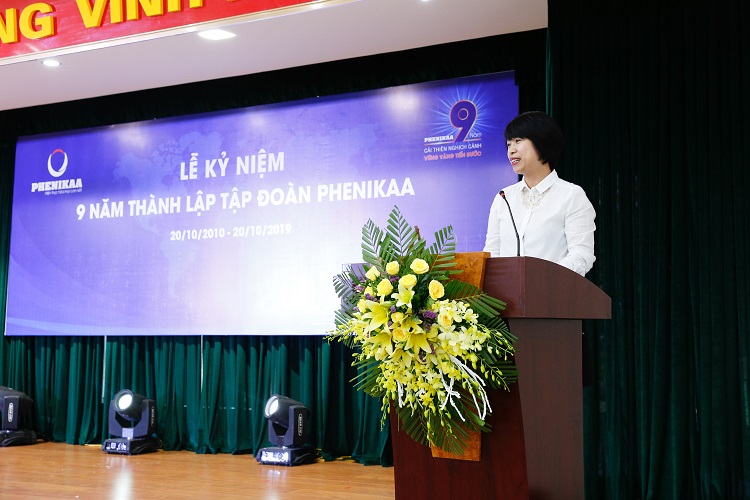 The founding date of Phenikaa Group coinsides with the Vietnamese Women's Day. At the ceremony, Mr. Ho Xuan Nang – on behalf of the Board of Management of the Group – and Mr. Nguyen Ngoc Vinh – President of Phenikaa's Trade Union – also gave best wishes to all women working at Phenikaa.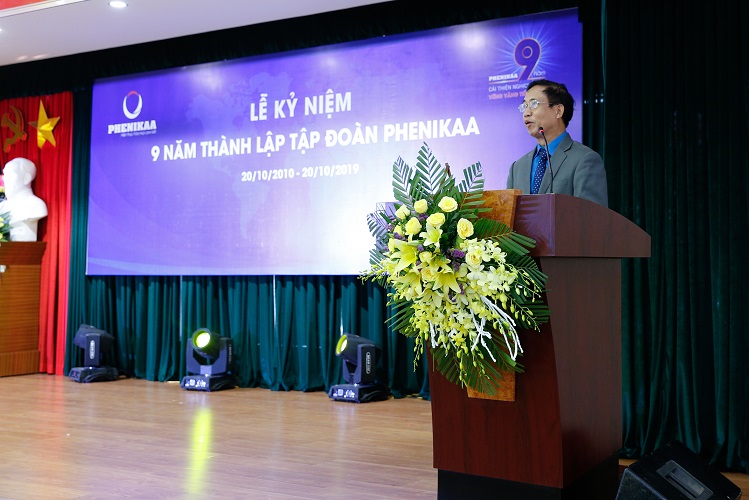 The ceremony closed with cheerful art performances to celebrate the Group's anniversary and the Vietnamese Women's Day. Following its success, Phenikaa Group is ready for a new journey with new state of mind: firm spirited and fully equipped to: "STEADILY MOVING FORWARD!"