Phenikaa School has two separate education programs: Advanced Program and Bilingual Program.
The bilingual program is designed for comprehensive K-12 education, wherein various subjects are taught in both Vietnamese and English. The curriculum incorporates the best of the Vietnamese State program and American Science programs meeting the Next Generation Science Standards – NGSS).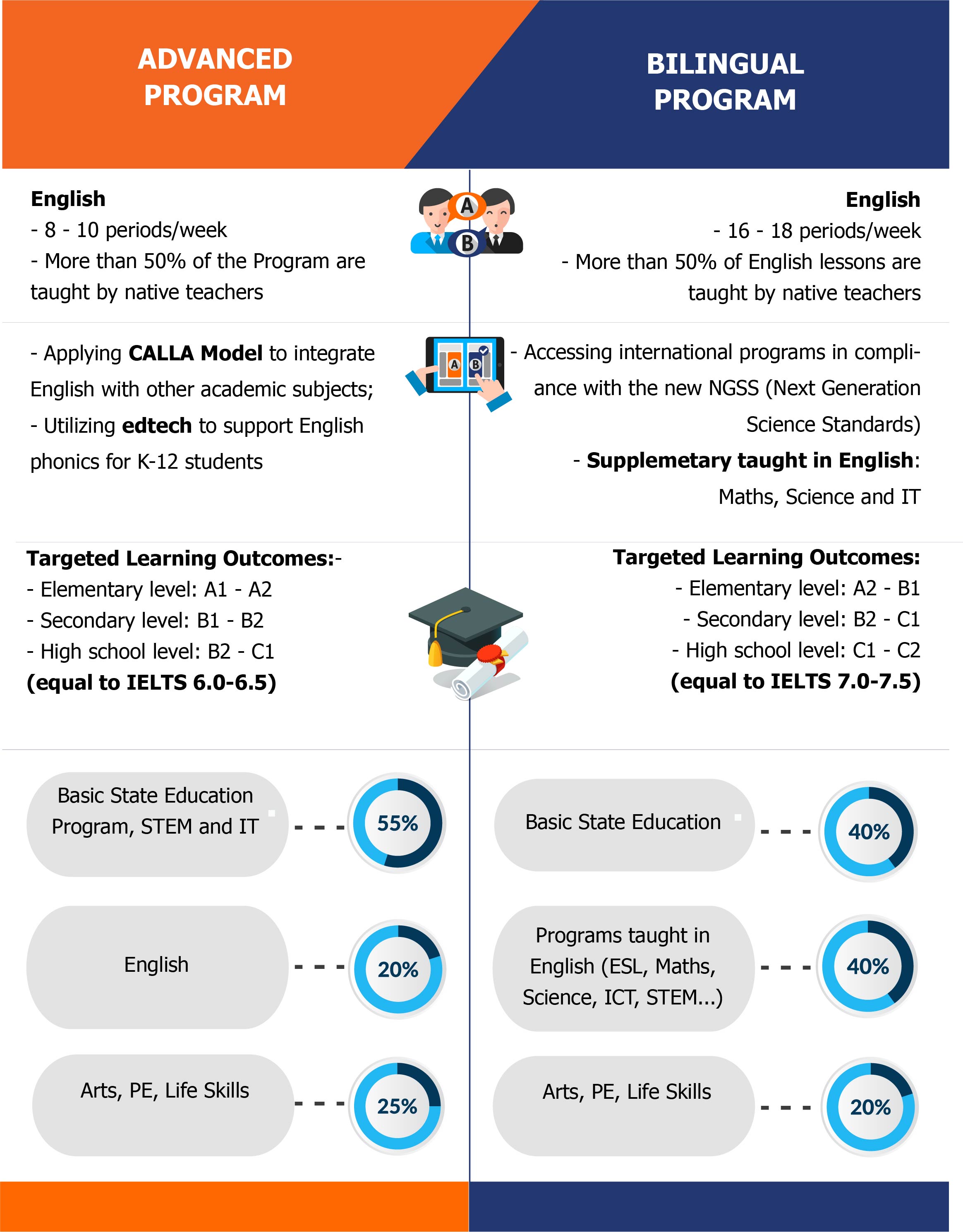 As students progress through different levels, time allocation for bilingual subjects is increased gradually with a focus on Science (Math, Science, Physics, Chemistry, Biology) in order to help them to approach the world's best programs, at the same time improve their English and specialized English proficiency. All bilingual subjects aim to help students make use of Phenikaa Makerspace and Library to practice, experiment, and create while learning in both Vietnamese and English.
Bilingual subjects take up from 16 to 18 periods per week and are taught in English by native speakers as well as Vietnamese teachers who hold international degrees. Students studying in the bilingual program can acquire solid foundation knowledge, high English proficiency, and eligibility for admission to top international schools and universities.