Built on a spacious 29.230 square meters site at the West side of Hanoi, Phenikaa School is separated into two joint-zones, one is for the Elementary School and the other houses the Middle and High School.
One of the key facilities of each School is Phenikaa Makerspace, a 900m2 floor-space for STEM learning and creating. Phenikaa Makerspace is equipped with modern facilities and tools for students, including 3D printers, laser cutter, and micro:bit. The Makerspace is designed as an open space for collective collaboration and can be quickly zoned and converted to create discrete and specialized workshops for IoT (Internet of Things), Woodwork, Robotics, Astronomy, and AR/VR experience. This is a truly creative place for students to learn and develop collaborative, problem-solving skills, and critical thinking, collaborative, and problem-solving skills. At Phenikaa Makerspace, all activities serve to help students successfully meet the demands of the 21st Century and the Industrial Revolution 4.0.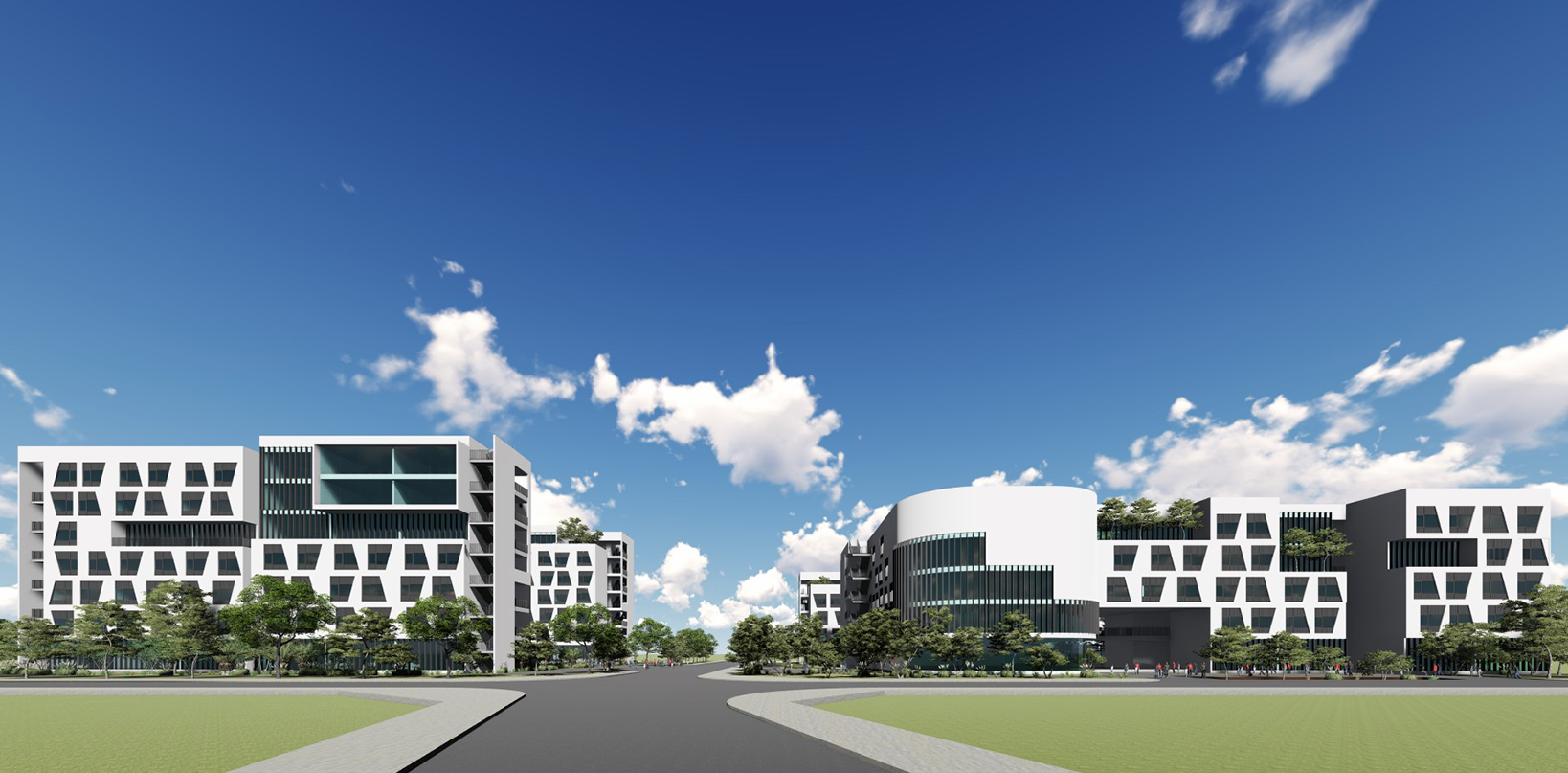 In tandem with Makerspace, Phenikaa Library is also built with the students' interests in mind. The library occupies more than 1000 square meters of floor space, providing access to thousands of books both in Vietnamese and English to facilitate the reading, research, and self-learning needs of all Phenikaa members. Books are categorized into topics and difficulty levels to provide readers with ease of access. The design of the Library provides for a rich reading environment to fully accommodate students' love for books. Reading, study skills workshops, and various literacy activities are frequently held at the Phenikaa library, making it the most central and busy hub of the entire school. To promote active learning and self-study, digital learning space equipped with fast internet is embedded within the library to complement all reading and researching activities.
All classrooms at Phenikaa school use natural lights and are designed to be educational and accommodating to each class level and type. Smart equipment for smart learning and teaching are built-in components for all classrooms. Each room is furnished by design to generously accommodate 24 to 30 students on a 60 to 65 square meters floorspace.
Phenikaa school labs for Science Learning are also fully equipped with modern learning tools to ensure safe and precise experiments in compliance with the Next Generation Science Standards.
Function Rooms for Arts, Music, Dance are designed specifically to bring out the best in the students, allowing all access to showcase their creative talents. In addition, 2 indoor multi-purpose halls of 1.500 square meters, 2 indoor pools, and 2 outdoor soccer fields are built to ensure all students can participate in sporting events and classes of their choice. Holistic development, including physical and spiritual wellbeing of all members of Phenikaa school is always taken into consideration for facilities investment and design.
Some photos of other facilities.