The Lunar New Year is just a few days from now. Phenikaa students are all excited and really looking forward to it. In order to know more about new year customs around the world, yesterday, we joined in an interesting and meaningful meeting with our peers from Pakistan and Vietnam.
Different regions have different ways of welcoming the new year, so we would love to listen to our friends who live in the south and the central to tell us about their traditions and customs during Tet. Also, we did meet our new friends from Pakistan. They talked about their unique Culture and New Year customs. Even when we had done some research about them, we were still astonished by what they shared. At that moment, I realized that the Internet is not always the perfect encyclopedia to search for information. Should you learn something new, you'd better learn it from the people who know it clearly. I was enlightened after talking and listening to friends from Pakistan.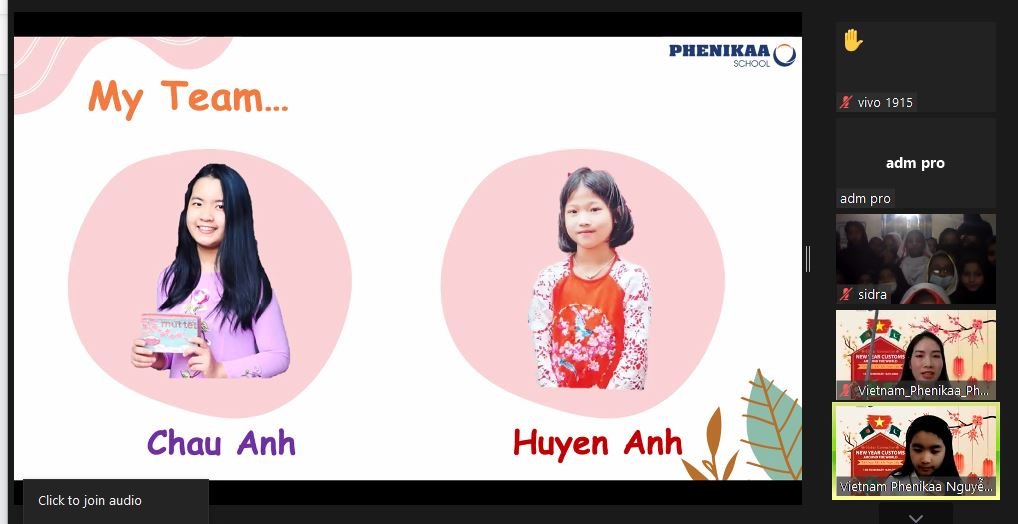 Beside the interesting information we got from our foreign friends, we enjoyed the coziness and happiness during the meeting. As the host of the meeting, we, Phenikers, were the representatives as well as the first presenters. We told them about our conventional Tet, what we wear, how we celebrate, and where we do it, especially during the pandemic. Then we heard other students shared theirs. We realized that there are some similarities and differences between different regions, but we both concur that the vibe will never change under any circumstances. We felt so fortunate to be connected to and make friends with students from all over the globe. They are so adorable and friendly. We will miss them a lot.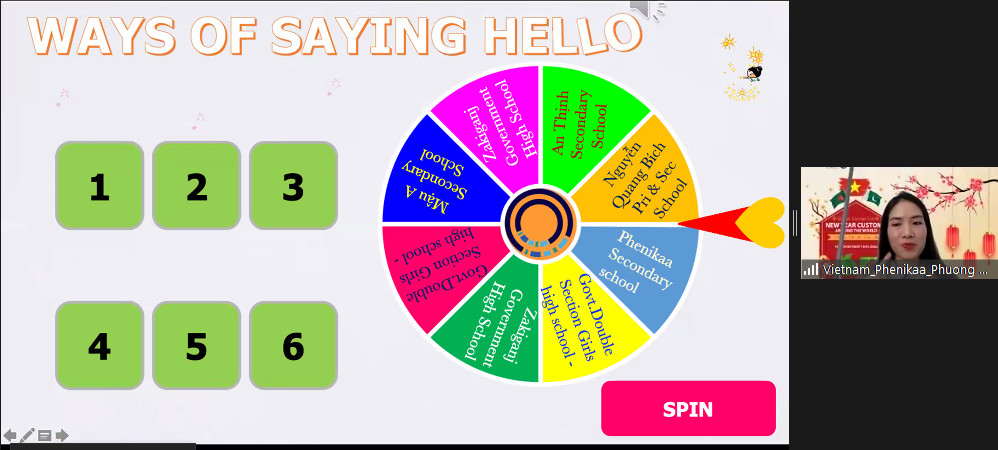 The most spellbinding part is when we talked about the way we deal with Covid 19. Each place has its own way but the mutual goal is to stop the disease from spreading. It has prevented us from enjoying the best Tet with food and beverage, but this is not a big problem. The most important thing we need for this New Year is the people we love and our parents. We all feel content with what we have had and we truly want to stop the pandemic.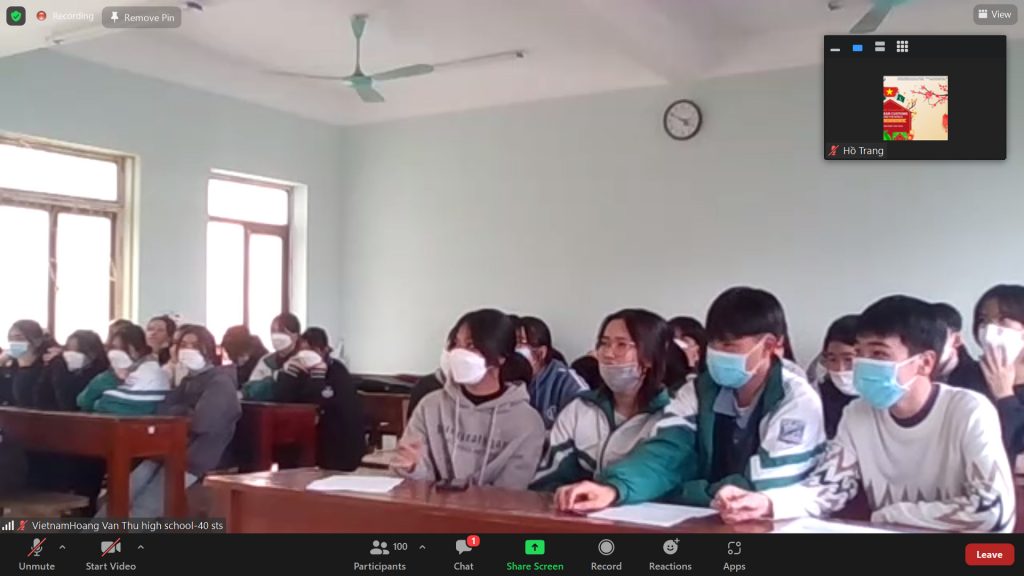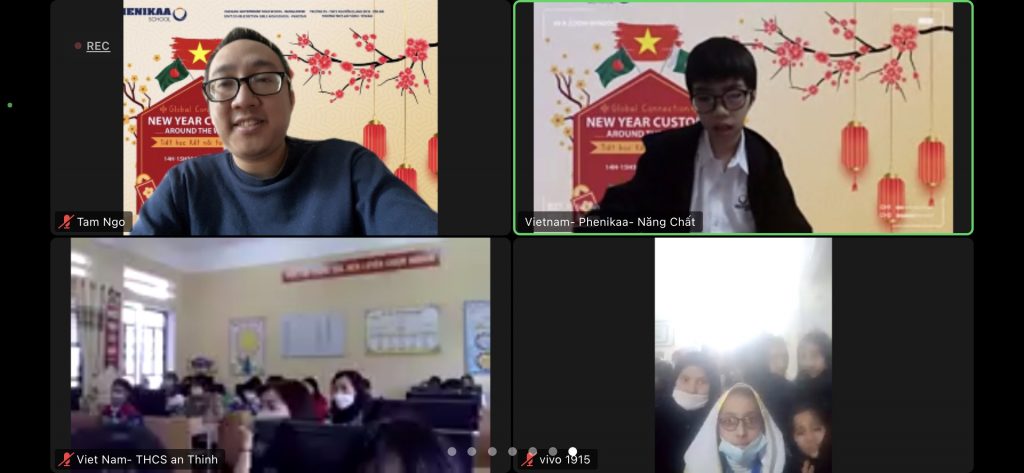 Last but not least, we were born with different ambitions and objectives, so try to be yourself, let's start a new year with the true you. We hope that you will have a very happy new year with the people you love and that all your wishes will come true. Happy 2022 to all our beloved Phenikers!
-by Le Minh Tuan_President of Student Council-